Lp mono: Columbia SX 6157 1967
Lp stereo: Columbia SCX 6157 1967
Recorded in EMI Abbey Road Studios, April 1967
Produced by Norman Smith
Recording-engineer: Peter Bown
Frontcover photo: Vic Singh
Backcover design:
Syd Barrett
Roger Waters: Bass guitar and vocals
Rick Wright: Organ and piano
Nick Mason: Drums
The album-title is a chapter heading from Kenneth Graham's book
The Wind In The Willows
. The album itself reached no. 6 on the English top-20 album chart - and stayed for seven weeks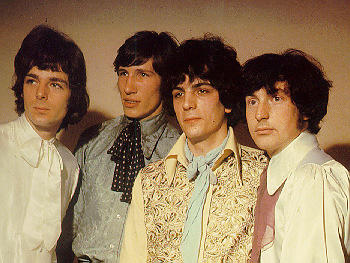 side 1
1. Astronomy Domine
2. Lucifer Sam
3. Matilda Mother
4. Flaming
5. Pow R. Toc H
6. Take Up Thy Stethoscope And
Walk
side 2
1. Interstellar Overdrive
2. The Gnome
3. Chapter 24
4. The Scarecrow
5. Bike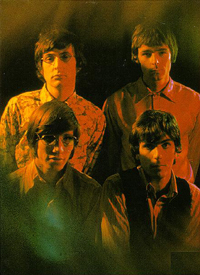 with Syd Barrett
wikipedia entry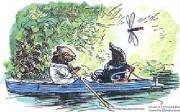 all the images here are
©Estate of E H Shepard 2002.
and are used, here, for
educational purposes only